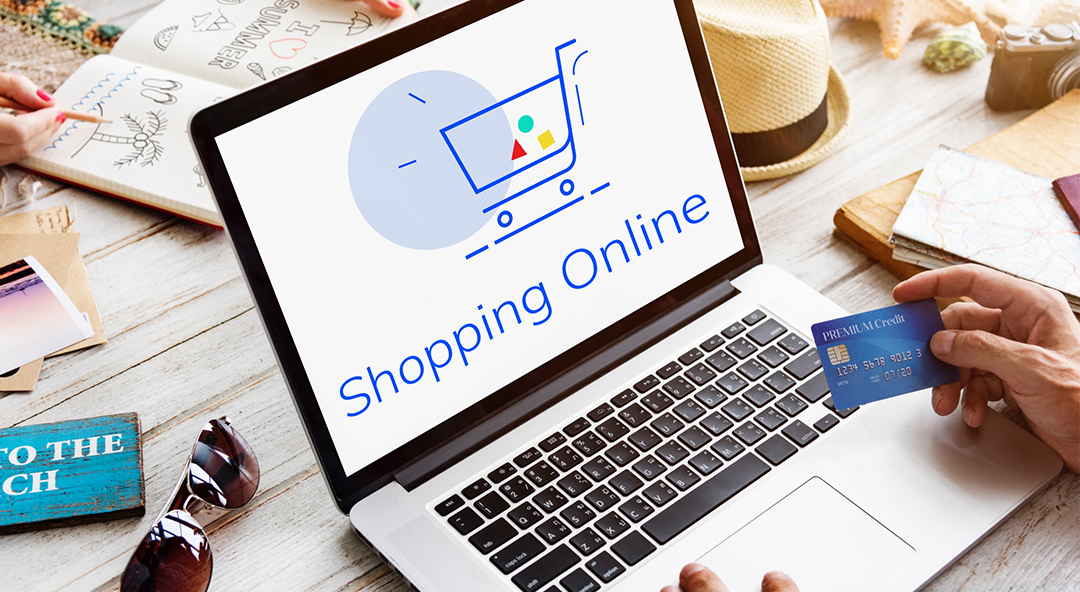 In the era of global digitalisation, creating a web shop has been a completely logical step for many companies and sole proprietorships given the new market conditions. When compared to traditional/offline stores, a web shop allows a significant reduction in operating costs while extending the reach of the store. More precisely, it increases the number of potential customers to whom products are made available. Setting up a web shop does not sound half bad thanks to lower operating costs, greater sales reach and more advanced marketing and analytical data.
However, some seemingly unimportant details might prove to be crucial when it comes to the long-term success or failure of a business venture. But it is exactly those minuscule details that collectively make a difference between a profitable and a non-profitable web shop. We have tried to summarise an overview of essential information for all future web shop owners below. Read more about this extensive topic if you want a time- and money-saving shortcut to building a profitable web shop.
Web shop development – how to prepare
Web shop development planning plays a huge role in long-term success. If an agency is developing a new web shop, it needs to have a clear understanding of the needs of the customers who frequent the web shop. In general, the agency will run through some questions with the future owner in order to positively determine the expectations of the owner, but also potential customers, i.e. various target groups of the web shop. Web shop development without prior planning could potentially prove to be a certain loss of investment. Careful planning and thorough preparation of the project are key components of the overall development process. If this phase is not taken seriously, there will be too much room for errors or improvisations during development.
A web shop is nothing but a tool used for certain functions. The efficiency of the tool depends on the way it was designed and the way it really works in practice. If the goals and needs are not fully understood, it will almost without exception (except by accident in some extremely rare scenarios) result in a suboptimal solution. Follow-up optimisation (minor tweaks for better sales efficiency) is a normal reaction to market feedback obtained after the launch of the web shop. However, the goal is to really keep it a continuous fine-tuning process and not turn it into radical changes which cost extra and cannot be quickly implemented. Thorough preparation means that the project is approached holistically by examining the big picture and by meticulously planning in detail, which equips the professional team with all the tools needed to develop a successful web shop. Simply put, a copywriter will know how to shape the text and which key messages need to be highlighted, a designer will know how to turn it into a visually appealing and clear-cut design, and a developer will ultimately create a functional and profitable tool tailored to the client's business based on those strong foundations.
Project materials needed for web shop development
Developing a web shop without high-quality materials is pointless. Thorough preparation of the project also includes the process of designing or creating high-quality project materials. A web shop without high-quality materials and content is a poor software solution. Materials – logo, texts, photos, videos, illustrations, infographics – are extremely important when it comes to final impression and performance. Think of it as materials used for building houses. If the materials are poor, the house cannot be any better.
A potential customer will make an online purchase decision based on the information provided by the web shop. Clear, orderly and convincing texts can make a huge difference compared to short, incomplete and vague descriptions. This may seem obvious, but practice has taught us to nevertheless emphasise it as an essential component of a successful shop. It is actually easy to understand why "texts" – in fact, the whole process of preparing project materials – pose a challenge to the client. According to the statistical structure of nearly every economy, the development of web shops is mostly contracted by small businesses.
Small businesses usually do not have a dedicated marketing department that is, in addition to day-to-day activities, capable of developing an information architecture for a website, photographing and professionally editing all items, writing SEO-friendly texts for product descriptions and other parts of the website, determining the best call-to-action elements, illustrating attractive elements that enhance UX, etc.
A good agency, focused on providing these services (web shop/website development), will generally be able to provide valuable support or complete service when it comes to project materials preparation. Whether we need to give instructions and tips to the client or take over the entire operation of designing and creating high-quality project materials, the future web shop owner will pick a solution that suits their needs and capabilities.
Captivating design
The rapid development of web technologies in the past ten years or so has significantly changed the way websites are developed. Thanks to open-source solutions and commercial templates, the development process has been drastically shortened (it has become less time consuming) in some cases, but not without consequences. Web shop development is more than just a simple installation of some open-source solution. It is a process that requires good preparation.
If you actively surf the Internet, you will probably occasionally notice a staggering similarity between some of the websites. If looked through a positive lens, this can be perceived as a positive effect because the visitor may feel a higher level of trust when browsing a familiar-looking website. However, the problem is that those similar and, design-wise, almost identical websites are in no way connected and engage in completely different areas/activities. This usually does not foster a feeling of trust in visitors on a subconscious level, but quite the opposite – the website is perceived as cheap-looking, which in turn creates distrust towards the authenticity of the website and the overall quality of the offer, i.e. the company behind the website. These website clones are no coincidence. We are talking about installed templates launched without someone adequately devoting their time and effort into designing a future web solution. Ordering a ready-made template makes perfect sense if the owner has decided to test the market in this way or simply cannot afford a unique design. Likewise, an agency that pumps out websites based on templates acts completely reasonably (if that is their business model) and fairly (if they are transparent about it with their clients).
Virtualna tvornica also uses open-source platforms such as WordPress and PrestaShop. We have also developed our own CMS for specific e-commerce projects. However, regardless of the platform used, we always suggest our clients to choose a solution involving the creation of a unique design. We pay attention to the design rules of e-commerce which result in good sales. We often use similar elements on different websites to facilitate conversion, i.e. improve sales performance, but we are completely dedicated to creating a design that will have a positive impact on users when they visit the website for the first time. This is affected by various elements and, although some universal principles can be applied to almost all web shop projects, we pay special attention to the details during the design, which ultimately form a unique whole. Our goal is to create a web solution tailored to the visual identity of the client, and expectations and habits of users, which converts web shop visitors into customers with maximum success.
We would like to emphasise that design is an extremely important task since it includes all project materials and preparatory activities, i.e. it turns acquired knowledge into an amazing visual solution, based on which developers will create a live, functional website.
Responsive design – the importance of a mobile-friendly web shop
We are aware that we are living in an age when more and more things are done on the fly, which, to a lesser extent, also includes online shopping. In fact, it is amazing what we can do today thanks to our pocket tools, things that would be inconceivable 15 years ago. We will keep our focus on the topic of displaying the content of online stores in a mobile environment. Users' habits, i.e. their expectations concerning the speed and ease of finding information, dictate that the shop must also run perfectly on smartphones, i.e. that it provides a great UX (user experience) on all devices with smaller screen sizes. Even if a mobile version is not in development, the principles of responsive design enable experts working on the web shop to successfully meet user expectations. Moreover, nowadays it can sometimes be easier to make a payment or buy something on a mobile phone than on a laptop or desktop. Therefore, everyone who wants to open an online store has a strong incentive to ensure seamless display/presentation of products to users, as well as everything else that ultimately leads the user to pay for something. From distinct navigation, dimensions of photographs, to the layout of elements on sales pages, there is an abundance of details that make a big cumulative difference when it comes to the sales performance of the shop.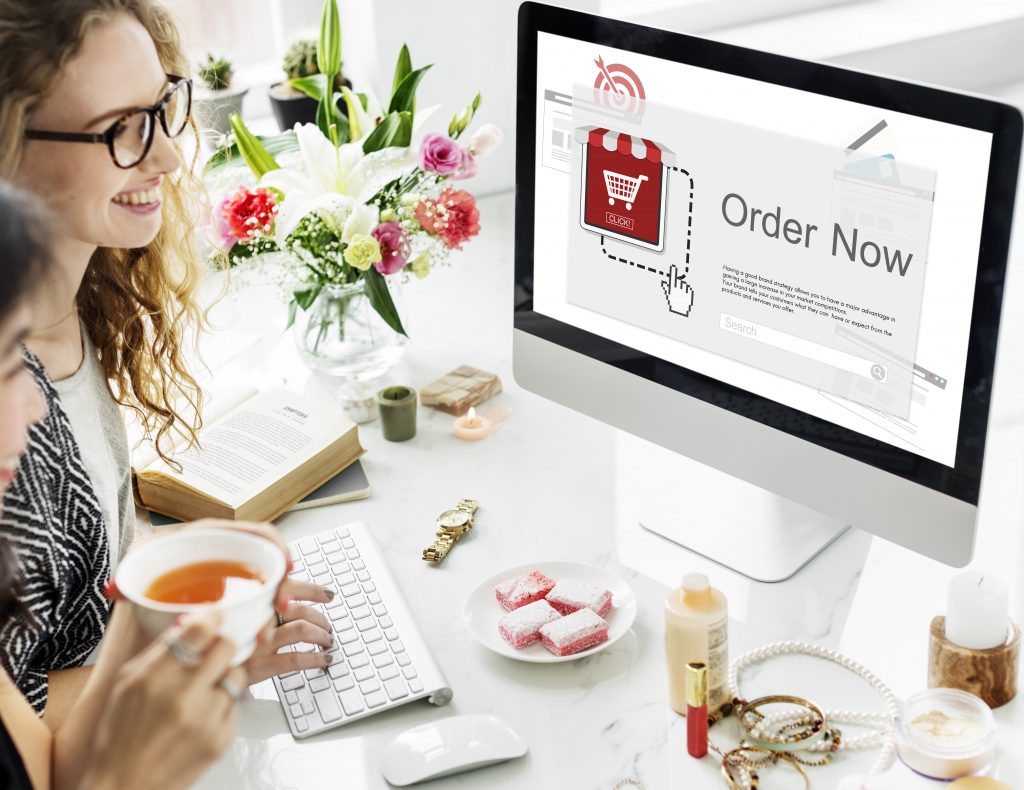 The ability to access the mobile version of website management tools can prove to be very useful to web shop owners/employees, at least in some situations when you need to react or find some information quickly, but you do not have access to a laptop or desktop. The practicality of web shop management is further increased by the availability of CMS via mobile devices.
Web shop development – which CMS to choose
Content management systems (CMS) which are most commonly used by Virtualna tvornica for web shop development include our proprietary VT CMS, PrestaShop and WooCommerce (WordPress). In case the client is not sure which CMS to choose, the decision should be based on general and potential specific requirements of the client regarding shop performance. When making a decision, the back-end needs of the shop are an extremely important factor to consider. Online store management should be simple to learn and use. It is most often used to post new products, update descriptions and prices of existing products, edit the cover page, and manage various promotional offers. There are several other processes that can be enabled via CMS or automated to some degree.
In any case, the agency and the client need to be on the same page when choosing a CMS because it is a prerequisite for creating a great, long-term and sustainable relationship when building a successful online business. Each of these CMS systems also allows integration with external systems, such as warehouse management software, solutions for card payments and issuing fiscal receipts, etc. Even though we are using both proprietary and open-source CMS systems, an existing solution can rarely meet all project challenges and specific needs of clients or end-users. At least some minor background modifications or integrations that require detailed system testing almost always need to be done.
Developing a successful web shop business – a few more useful tips:
Simple payment It is imperative that you ensure a fast and simple checkout process for your users, with as few distractions and required fields as possible, while offering several payment options.
User reviews Share user reviews on your web shop and take into account user feedback as this is the right way to implement changes.
Customer support From pre-sale to post-sale inquiries: exceptional customer care will encourage positive reviews and spread the good word.
Special offers Provide customers with unique benefits for online shopping and keep your web shop active by updating offers and products.
Analysis and improvement Monitor the traffic sources that drive visitors to your web shop, as well as their behaviour once they visit the shop.