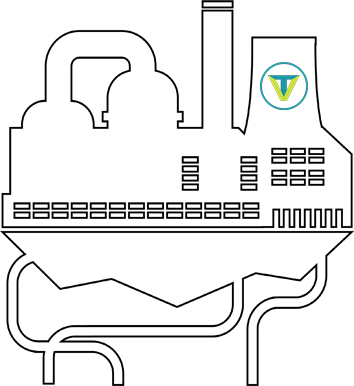 Web design and website development
We follow the latest technologies and standards
A well-made website is a tool that saves your time and improves your business in a variety of ways. Improvements are planned and achieved according to marketing and sales goals.
Companies that in this day and age do not have a website operate with a very specific business model or leave a large part of the market to their competition. This neglected part of the market gets bigger and more profitable each passing day.
A well-made website provides a firm foundation for business success in an online environment. The key ingredients are good planning, creative implementation and continuous effort to improve.
What should you take into account when deciding on a website?
CMS allows you to independently post new content on your website. You have the autonomy to refresh your website without the help of web designers and programmers from Virtualna tvornica. You may add references, business news, special offers and all other textual and multimedia content that you wish to share. You can also keep a blog, link content with social media and so much more. If you need assistance at any moment, we will provide you with insanely fast technical support.
Responsive websites are websites that are specifically customised for browsing on smartphones and tablets. Mobile surfing is growing by leaps and bounds, and smartphone users have quickly become accustomed to simple and intuitive web browsing. Websites made by us are designed for different platforms and browsing environments. Whether you are using an iPhone or a 27″ desktop monitor, your user experience needs to be fully customised and pleasant.
Google can become best friends with your websites if they are cleverly optimised for the most popular search engine in the world. What does that mean? For instance, if you own a car rental company in Zagreb, you want to be the first result that pops up when somebody googles "rent-a-car Zagreb", "car rental Zagreb" or something similar. To be featured as one of the top search results on Google requires a lot of time and effort, but most importantly, you need a well-optimised website as a foundation. If you have a shaky foundation, all future efforts will be in vain.
Websites made by us are fast, beautiful and functional. Our web visitors want to be able to intuitively navigate the website in order to find the content they need. They want a website which loads quickly and is pleasing to the eye. To achieve the perfect combination of functionality and aesthetic prowess is no easy feat, but this provides the opportunity for real web design and development expertise to shine through. Every corner of your website should serve a specific purpose.
The price of the service is certainly an important factor to consider, but it is unfortunate when the price becomes the only factor when choosing a web service provider. This often turns out to be the decision which is responsible for the biggest, unexpected costs in the long run due to website flaws, security gaps and system inflexibility. The prices of our services are not predefined by packages because our experience shows that each project/client comes with specific needs, thus the price of the service is determined according to the work required. We strive to enable enterprises to receive top service and support in online business in exchange for a completely rational investment.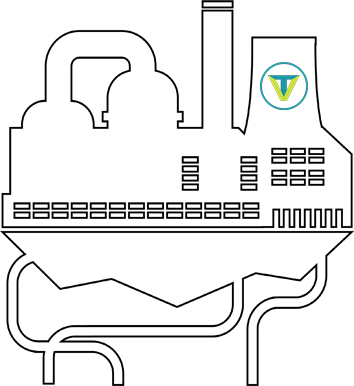 Why should you invest in a good web shop?
The first impression a potential customer gets when they visit your web shop is very important. Visual clarity, a sense of credibility and a smart layout are crucial for converting visitors into customers.
In the last year, online shopping in Croatia has grown by 90% and it keeps on growing. A web shop is always open for business. There are no utility bills, rent or equipment – business costs are drastically lower compared to traditional stores.
WEB SHOP DEVELOMENT IS ONE OF THE KEY SERVICES OFFERED BY VIRTUALNA TVORNICA. We use the valuable experience gained through designing, developing and testing numerous web shop solutions to improve your sales results.
What else could be useful to know?
Web shop customers usually choose mail order, credit card payment or bank-to-bank transfer as their payment method. We can implement all of these options into your web shop. To be able to make card payments in a web shop, a payment gateway, which is used for processing card/transaction data in a specialised, protected environment, needs to be connected to the web shop.
Store management could not be easier. The management interface allows you to independently post new products or product categories to the store, set promotional prices, add photos and descriptions, etc. In short, it enables you to manage your online store with complete autonomy.
The traffic analysis system provides you with accurate information about which products are most viewed and ordered, how customers found your website, from which geolocations they usually visit the website, and much more useful information which helps you make better marketing decisions.
Your web shop paired with online marketing can also help you find customers and distributors in foreign markets more easily. Your web shop can support several languages and currencies, which means that you can thoroughly prepare your products or services to market them in a foreign market of your choice.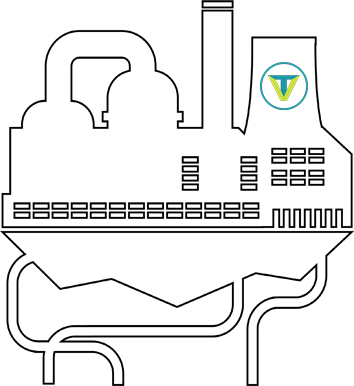 Web application development
Custom development of business solutions
Web applications are software solutions that can significantly contribute to your business development by automating certain processes or by simply organising data in a better way.
The ever-growing popularity of web applications, in addition to their practicality and cost-effectiveness, can be attributed to the fact that they can be accessed on any device with an internet connection, be it smartphones, tablets or computers. You only need a web browser and you are good to go.
You do not need any kind of special IT knowledge to use web applications. You only need to know how to use the internet. The purpose of the app is to facilitate your business and speed up the flow of information.
What can you expect from a good web application?
Ability to save time and money
Tailored to your needs and mode of operation
Better data management
Automation of recurring tasks
Employee productivity boost
Better user experience for clients
Web applications are made to solve certain business problems or to simply improve certain processes and make them more efficient. Send us your questions or suggestions and we will research your business and get to the bottom of your problem to come up with a solution together which will take your business to a whole new level.
Send us your questions or suggestions and we will research your business and get to the bottom of your problem to come up with a solution together which will take your business to a whole new level.